learn Spanish side by side with your kiddos
online, play-based Spanish course for families and their children, ages 2-6
Have you always wanted to raise bilingual children, but felt like it was impossible because you don't speak another language? Do you want to learn to speak Spanish alongside your kiddos?
Or do you already speak Spanish but you just don't know where to start when teaching your own little ones?
Are you wanting to teach your child Spanish without relying on more screen time?
Con mi Familia is here to help...
if you answered YES to these questions...
then this online course is for you! This play-based and nature inspired Spanish course is designed for families who want to grow their language skills, while creating a bilingual learning environment for their children right at home.
This is the perfect Spanish preschool curriculum for families that love nature, play and connecting with each other!
Each course consists of 6 thematic Spanish lessons that will build upon each other to create more opportunities for families to speak Spanish together.
everything you need to teach your children spanish, even if you don't speak the language! 
Instructional Spanish videos for grown-ups (with grammar tips & pronunciation guides)
Exclusive Spanish songs to learn and sing together with your children 
Spanish themed Playlists to listen (and dance!) to
Engaging Spanish story time videos
Spanish audiobook recordings for families not wanting any screen time
Book recommendations and pronunciation guide videos for Spanish story time at home
Hands-on Spanish activities to do together. All activities are screen free, play-based and create wonderful quality time Spanish moments. They range from arts & crafts, sensory play, movement games, and so much more!
By the end of each series, families will come away with new bilingual traditions, increased Spanish vocabulary, and a shared sense of pride as they learn something new together! There are currently three series of Con mi Familia which could give you an entire school year of Spanish homeschool curriculum when you spend two weeks on each lesson. If you are looking for your ideal Spanish immersion preschool experience, look no further than your own home!
This course is self-paced and gives you lifetime access to the materials.
THIS COURSE IS FOR YOU IF:
Spanish learning awaits, this course is just what you need to get started!
THIS COURSE IS NOT FOR YOU IF:
YOU WANT 1-ON-1 PRIVATE SCREEN-BASED LESSONS. 
YOU DON'T BELIEVE THAT CHILDREN LEARN THROUGH PLAY. 
YOU AREN'T WILLING TO GUIDE YOUR CHILDREN WITH HAND-ON PROJECTS OR CRAFTS. 
YOU DON'T BELIEVE THAT CHILDREN CAN LEARN MORE THAN ONE LANGUAGE. 
Learn Spanish side by side with your kiddos, no screen time required. 
Each Series of Con Mi Familia includes:
Each Series builds upon foundational knowledge as you go. If you are a beginning Spanish speaker, taking the courses in order is recommended. If you are already an intermediate speaker, you can jump around each Series as you like!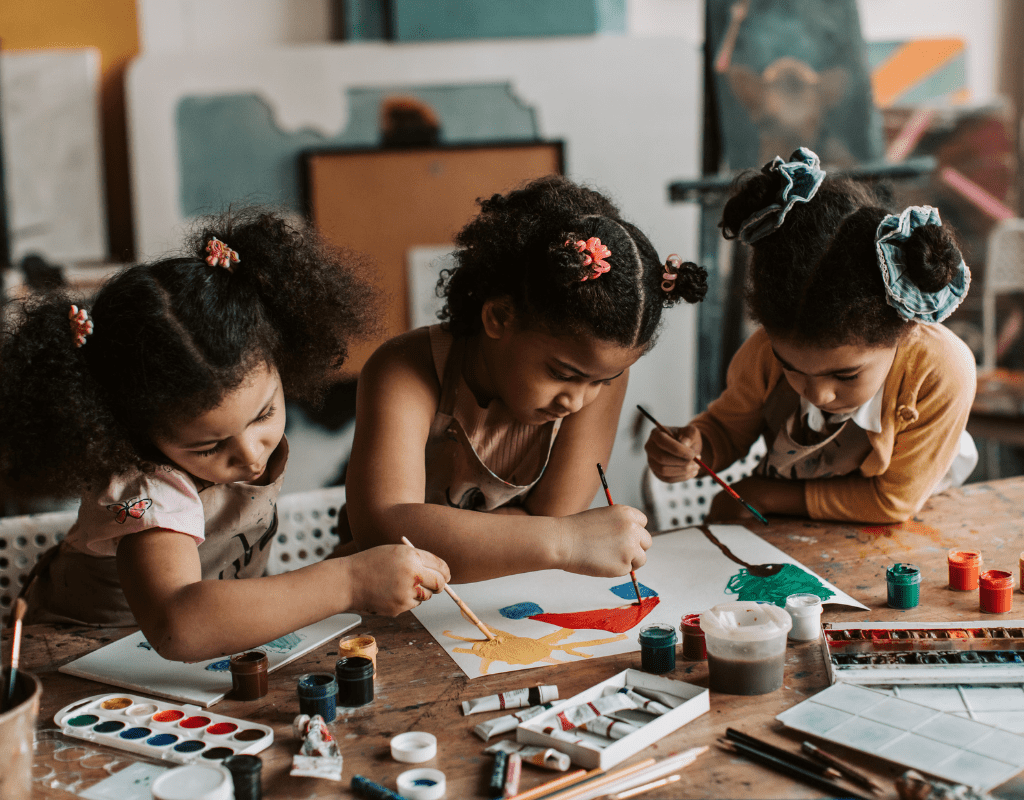 Get a strong foundation in Spanish with your kiddos with these thematic lessons. Series one is all about building confidence as you grow your language skills and bring play and connection to all you do. 
Dive deeper into Spanish in Series 2 as your children learn more about the world around them and themselves! 
Round out your Spanish foundation with these fun and interactive themed lessons! At the end of this Series you will be amazed how much you and your little one know. 
Con mi familia courses include...
Learning through play is at the heart of every course. All of the activities will be with items that you already likely have on hand. No need to buy lots of expensive materials- it is amazing what some cardboard and glue can create!
You will always be encouraged to take your learning outside! There are so many wonderful projects that can be made with things you can find in your own backyard- not to mention the incredible benefits of time spent in nature. You will get simple activities and crafts to make with natural items and lots of tips to help you bring your Spanish outside. 
Two of your greatest tools as a language learning at home with children are books and songs. With Con mi Familia you will get new Spanish songs to learn with instructional videos guiding you as you learn. You will also have engaging Spanish book recommendations and detailed guides helping you learn how to read them yourself to your children!
When you purchase each course you also get...
a free weekly lesson planner exclusive to this course!
Stay on track, and remember where you left off with these cute weekly planners made to help you organize your week! 
Not ready to commit? No worries! You can also buy each Series separately
"Con Mi Familia has been a huge blessing to my aspiring bilingual family. Naomi's passion for Spanish and early education is so apparent and she has a beautiful and authentic approach. The value in this course is incredible as there are so many resources from read aloud videos, to activities, flashcards, song lists and so much more. My 4 and 2 year olds have most enjoyed the engaging craft components of the course, and this has been the biggest mom win for me since I'm not typically creative! We have enjoyed hours of activities which blend play and vocabulary acquisition perfectly. I'm so impressed with this course!"
We are just starting this family Spanish learning program and it has been a wonderful experience. My husband is fluent in Spanish and it was important to us to teach our two young children the language but we didn't know where to start. This program has been fun and accessible for my three year old daughter to begin her journey into a new language.
"Our first Spanish course has been a lot of fun! We have enjoyed the songs, playful activities, and enthusiastic teacher. We live how we can go through it all at our own pace and come back to it as many times as we want before moving on to the next topic. What a delight!"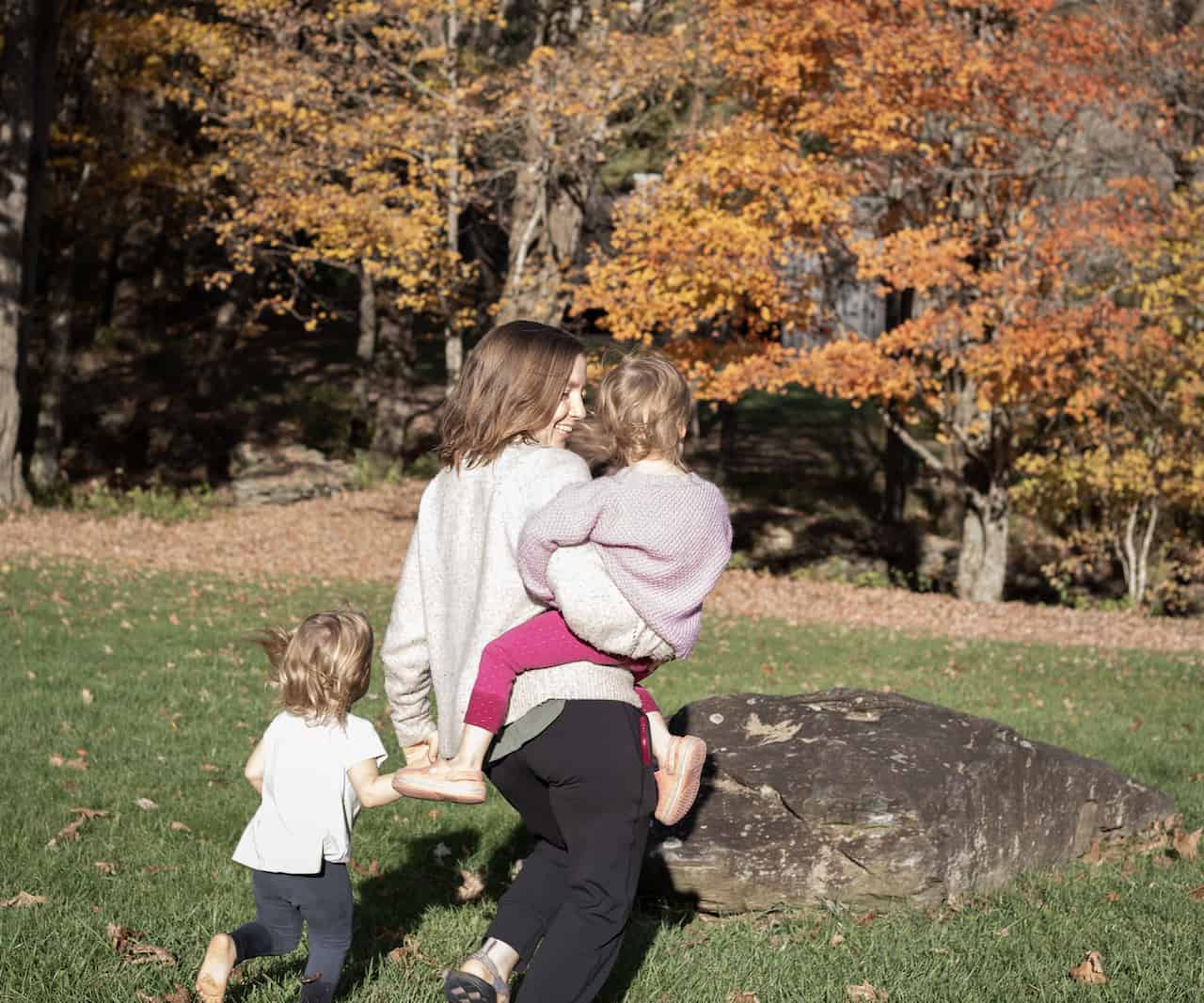 I'm Naomi Noyes. A Spanish teacher, twin mamá, forest school educator, and lover of all things nature. Seeing families teach their kids Spanish at home fires me up. I believe in outside-the-box language education that gets children off a screen and into the natural world.
So, I got to work applying my near-decade's-worth of Spanish teaching experience, and created engaging online Spanish courses for families who want a hands-on curriculum to help them take their language learning outside.
Your young children are primed and ready for language learning! 
Various studies have identified a critical period between the ages of birth to six years, during which the human brain is especially responsive to learning spoken language.
Children exposed to a second language during that time perform as well as native speakers, establishing an authentic accent and a deeper understanding of language. Don't let another moment pass you by! Con mi Familia is here to give you all the tools you need to raise a bilingual child, and have fun doing it. 
If you truly want to create a bilingual home, one that has Spanish woven into every part of your day - this course is for you.